5 Quick Tips for Whiter Teeth

Must you choose between teeth-staining foods and a radiant smile? Grandma and the ancients used to say moderation in all things. We say moderation and mitigation. Here are five tips to whiten your teeth if your past indulgences are dimming your smile.
1. Rinse and then brush more
We get it. Your morning latte is a sacred ritual. So, add more brushings to your day. However, coffee acid is hard on enamel, so drink a glass of water right after your morning caffeine to dilute the acid and pigment. It's best to wait 30 minutes after finishing that morning coffee to brush. Brushing directly after consuming coffee or other acidic foods with pigment actually abrades your tooth enamel.
2. Chew sugarless gum
Saliva dilutes and neutralizes acid, which prevents discoloring chromogenic particles from adhering to your teeth. Plus, clinical studies show that chewing sugarless gum for 20 minutes following meals can help prevent tooth decay. Sugarless gums that advertise as 'whitening gums,' don't really make your teeth whiter, but they can reduce staining. In general, your teeth benefit from the stimulation of saliva after you eat, and by chewing sugar-free gum right after consuming teeth-staining foods, you reduce stains and caries. Here is a list of ADA-accepted sugarless gums.
3. Your toothpaste counts
Try a whitening toothpaste. Many good whitening yet non-abrasive toothpastes are available. They range from the pricier Opalescence to the more affordable Crest 3-D White Brilliance. Most whitening formulas contain a minor bleaching component like peroxide. In many cases, they'll deliver the low-cost, noticeable whitening boost you're looking for. And for those who prefer more natural products, Tom's of Maine Antiplaque & Whitening Toothpaste has great reviews.
4. Strips and gels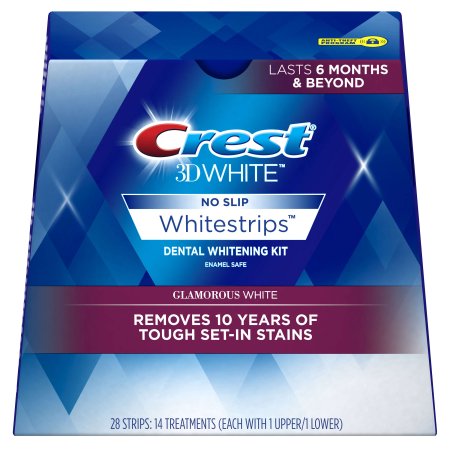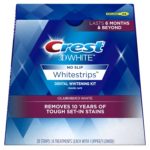 When it comes to teeth whitening strips and gels, Crest 3D White Whitestrips (Glamorous White) is the only ADA-approved product on the market. Gel products like Go Smile Super White Snap Packs will also give you great results in a short time. Teeth and gum sensitivity are common with these products, so be mindful to take some time away from them if you experience sensitivity.
5. In-office dental teeth whitening systems
When you want to quickly but safely get professional whitening results for your pearly whites, schedule a visit today at Davis Gribble Hollowwa! We examine your teeth to assess your sensitivity level and gauge your treatment accordingly. We also have in office the Philips Zoom Whitening System, which uses a special whitening formula that both whitens your teeth and delivers nutrients like potassium nitrate and amorphous calcium phosphate. Come relax in our office while we brighten your smile! Call Davis Gribble Hollowwa at 505-898-1976 to schedule your appointment.
Recent Posts
Contact Us
Davis Gribble Hollowwa Dental
3610 Calle Cuervo NW
Albuquerque, NM 87114