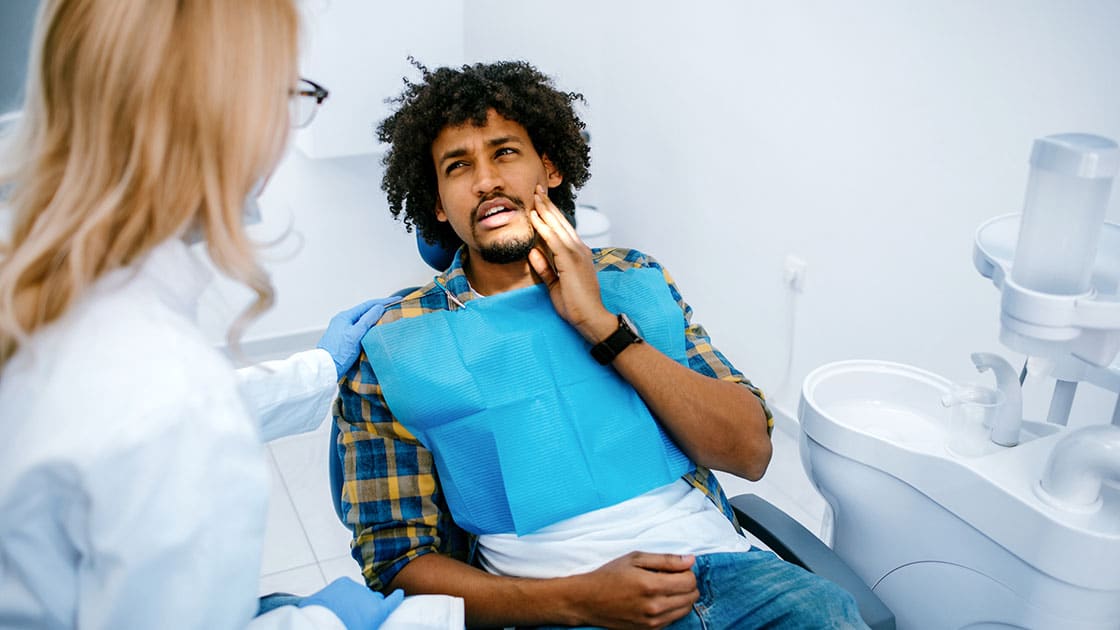 Davis Gribble Hollowwa offers Emergency Dentistry Services in Albuquerque, NM. To learn more or schedule an appointment, call 505-898-1976.
What is Emergency Dentistry?
If emergencies were planned, they wouldn't be emergencies, would they? Most dental emergencies happen out of the blue - and they don't always occur during business hours. Getting the dental attention when you need it can provide relief - and may even mean the difference between losing and saving a tooth.
Dental emergencies can vary in degree, but if you experience any of the following, it is important to contact us. We will assess the situation over the phone and get you into our office as soon as possible.
Severe tooth pain
Tooth loss
Loss of filling or crown
Cracked tooth
Abscess
Swelling of gums, cheek, jaw, or neck
Procedures Offered
During an emergency dental appointment, we will carefully evaluate the immediate needs - and get to work. Any number of dental procedures may be used, but most commonly we provide:
Root canal treatment
Temporary fillings/crowns
Extractions
We work to get you comfortable and then will move forward with any additional treatment that may be necessary.
Why Choose Davis Gribble Hollowwa?
When you have a dentist you feel comfortable with - and trust - you can always count on them, even in an emergency. At Davis Gribble Hollowwa, our patients know that when they find themselves dealing with urgent dental issues, they can reach out and we will be there every time.
Our staff is thoroughly trained to assess emergencies over the phone during business hours - and we always leave room in our schedule to handle urgent issues when they arise. We also provide after hours services for emergencies.
With us, you never have to worry about the what-ifs.
Frequently Asked Questions
Can I just go to the ER for tooth pain?
Yes and no. Hospitals are typically limited on how they handle dental procedures. The most they may be able to offer is medication, such as pain relievers or antibiotics, and then request that you contact your dentist. If you have swelling that has moved into your neck impacting your breathing and swallowing, a hospital may be your best option as a surgical drainage may need to be performed.
How do I know if my infection has spread?
If you experience swelling in the jaw, neck, or cheeks - you need to seek treatment as this is a sign of a serious infection. If it begins to spread, you could experience fever, increased heart rate, lightheadedness, etc. - and this becomes a medical emergency.
Is a broken tooth an emergency?
Sometimes. Broken teeth are one of those things we can often assess over the phone and determine whether you should be seen immediately or if we can schedule an appointment for you as soon as possible. Severe pain, heavy bleeding, a crack to the gum line, or if the tooth falls out entirely, require you to be seen immediately.
To learn more or schedule an appointment, call 505-898-1976.