How Dentists Clean Kids' Teeth?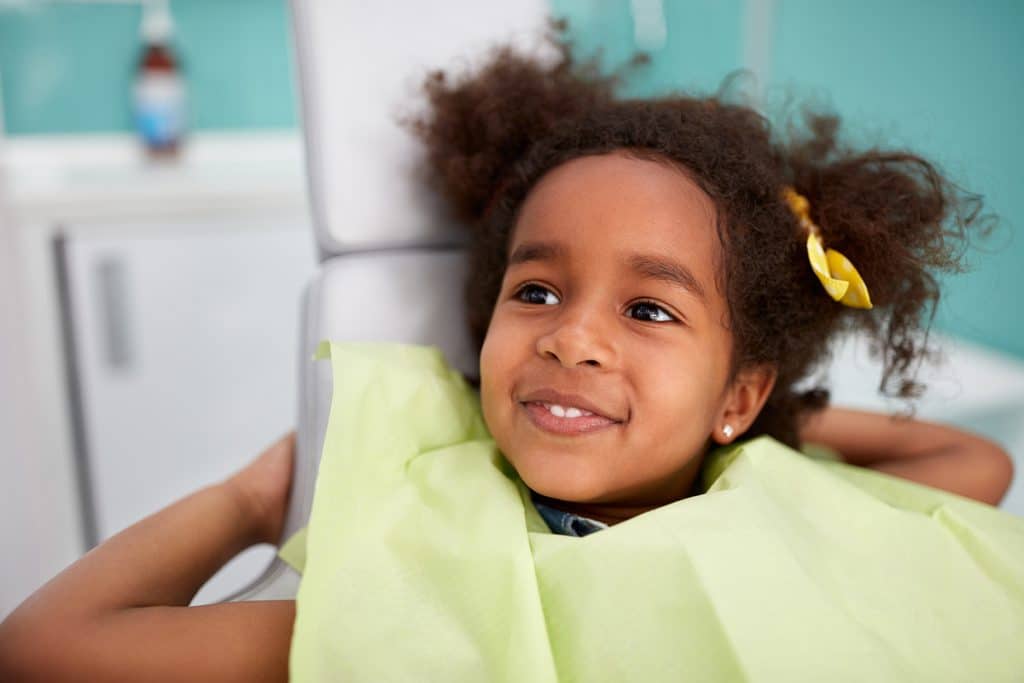 Developing good oral hygiene as early as you can in life is important, especially during the tumultuous period where teeth are still settling in your child's mouth. Improper oral hygiene can cause baby teeth to fall out prematurely, or cause adult teeth to develop in the wrong direction.
For these reasons, it is very important to schedule a comprehensive dental cleaning and examination for your child. WebMD suggests that children should come in for their first dental examination between 12 to 36 months, or 6 months after their first tooth emerges. Regular dental examinations should be scheduled every 6 months after their first appointment.
But how do children's dental appointments differ from adult office visits? Why is it so important to take care of baby teeth even if they're just going to fall out? Here are some of the key facts parents should know about their children's dental care:
What to Expect from a Child's Dental Office Visit
During your visit, the examination will begin with an x-ray. According to the American Dental Association, dental x-rays are totally safe for children. The low amount of radiation, combined with how rarely they're performed, makes them completely safe. These x-rays are vital to understand if teeth are growing properly in your child's gums.
After the mouth is fully examined, your dentist will do a thorough cleaning of your children's teeth, even if they're baby teeth. Electric tooth polishers are used to clear up plaque and tartar from your child's mouth. This greatly reduces the risk of bacterial infection settling into your child's mouth.
Plaque that hardens into tartar is one of the most common causes for gum disease, which can lead to a wide range of oral health problems. This is why regular dental check ups and cleanings are highly recommended, even if your children are about to lose or just lost their baby teeth.
How to Help Your Children Clean Their Teeth
Dental visits are important for maintaining your child's oral hygiene, but just as important are taking the steps to clean your children's teeth when you're at home. Depending on your child's age, here are some suggestions to help improve and maintain their oral hygiene:
Brush a damp washcloth over your child's gums to clear away bacteria until their teeth emerge.
Use specially designed toothbrushes for infants once the teeth emerge. Use a very small amount of fluoride toothpaste while brushing to avoid accidental toothpaste swallowing.
Make sure to floss between teeth that are touching. Teach your children the importance of daily flossing once they start brushing by themselves.
Follow proper dietary habits. Avoid very sugary and acidic foods. Encourage children to rinse their mouth or brush their teeth after eating these foods.
Encourage your children to drink water. When experiencing teething pain, cool water is not only healthy but often helps numb the pain.
Be on the lookout for dental diseases. Even at a young age, infections and other chronic ailments can develop in your child's mouth.
Consult Davis Gribble Hollowwa Dental For Pediatric Dental Care in Albuquerque
Finding the right dentist for your child can be a difficult process. Child dental needs change far more quickly than adults, and they're often scared to see the dentist, especially for the first time. You want someone that understands child oral development, and can make them feel comfortable when they come in for their visit.
For those living around Albuquerque, New Mexico, we want to be your trusted pediatric dental office. We offer comprehensive care to both parents and their children, with a variety of cosmetic and restorative dentistry services to help all of our patients find their perfect smile.
So whether you need an appointment for yourself or your child, contact us and take the next step in your oral hygiene journey. At your Dentist of Albuquerque, we're here to help you have a happier and healthier smile that will last a lifetime.
Recent Posts
Contact Us
Davis Gribble Hollowwa Dental
3610 Calle Cuervo NW
Albuquerque, NM 87114