How Long Do Dental Implants Last?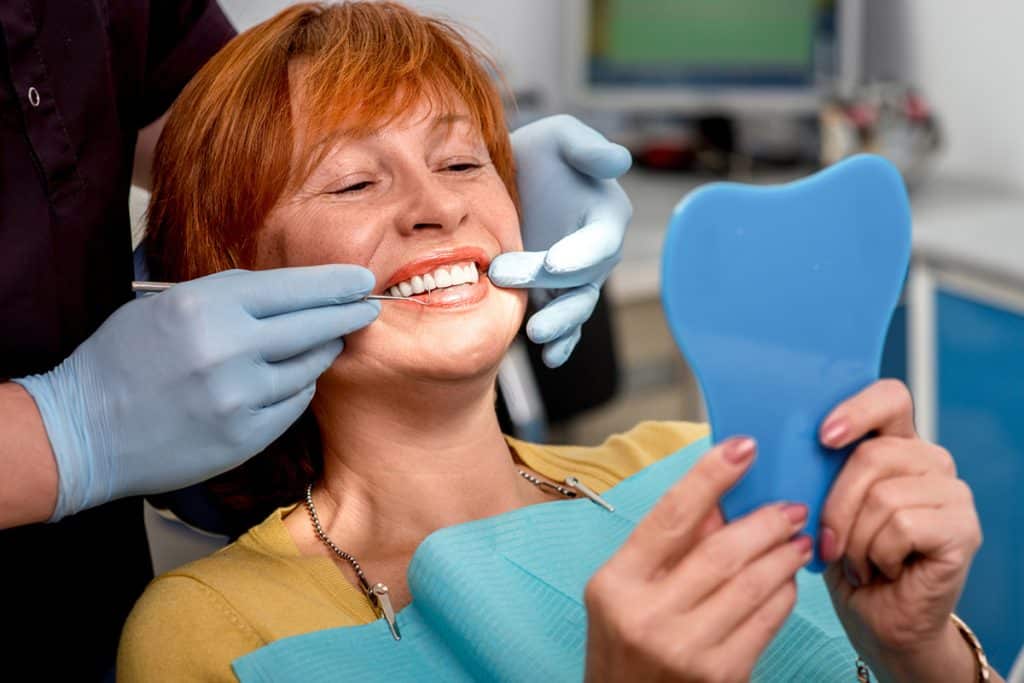 Today, dentists consider implants superior replacements for damaged or missing teeth. Dental implants are strong, effective, long-lasting restorations that look and feel like healthy natural teeth.
A dental implant can last a lifetime with proper care. The dental crown on top may need replacement in 10 to 15 years, but may last much longer with required maintenance.
If you are considering dental implants but have yet to decide, research and talk to your dentist about your options. This blog provides reasons to consider replacing missing teeth and information about the implant process.
Problems Caused by Missing Teeth
If you have missing teeth, it is wise to restore them as soon as possible. If you leave a gap in your teeth, you may encounter the following problems:
Lack of Self-Confidence
Having missing teeth makes people reluctant to smile. They may feel self-conscious about their teeth and avoid social situations and being photographed.
Shifting Teeth
Your remaining teeth may shift out of position, becoming crooked or crowded. Since crooked teeth are harder to keep clean, you may encounter more problems with tooth decay and gum disease. Implants can improve your oral health by reducing these problems.
Loss of Chewing Ability
Patients with missing or damaged teeth are already familiar with chewing food only on one side of their mouths. They may need to avoid spaces and teeth that are painful to chew with.
With implants, you will be able to chew and eat freely once more. You can eat almost anything with implants without the special consideration needed by traditional bridges and dentures.
Unclear Speech
Missing teeth can lead to speech impediments. Replacing these teeth can help you speak clearly.
The Dental Implant Process
Dental implant surgeries today are comfortable for the patient. The dentist places the biocompatible titanium anchor in the jawbone. The dental implant anchor bonds with the jawbone in a few months.
After the implant and jawbone have bonded, the dentist adds abutment posts and dental crowns to replace the missing teeth.
A dental implant can last a lifetime, though the crown on top may need replacement in several years.
Caring for Your Implants
You can care for single-tooth dental implants as you would healthy, natural teeth. Brush twice daily, floss at least once each day, and visit your dentist for all recommended appointments.
Implant Options
In addition to single-tooth implants, we offer implant-supported bridges, total arch replacements, and full-arch dentures using only four implants. These restorations are more durable than their traditional counterparts and provide a better patient experience.
Call Davis Gribble Hollowwa Dental
If you would like to learn more about dental implants, call our Albuquerque office at 505-898-1976 to set up an appointment for a consultation. We will explain more about the procedure and answer any questions you might have.
Recent Posts
Contact Us
Davis Gribble Hollowwa Dental
3610 Calle Cuervo NW
Albuquerque, NM 87114