Can Dental Implants Be Done In One Day?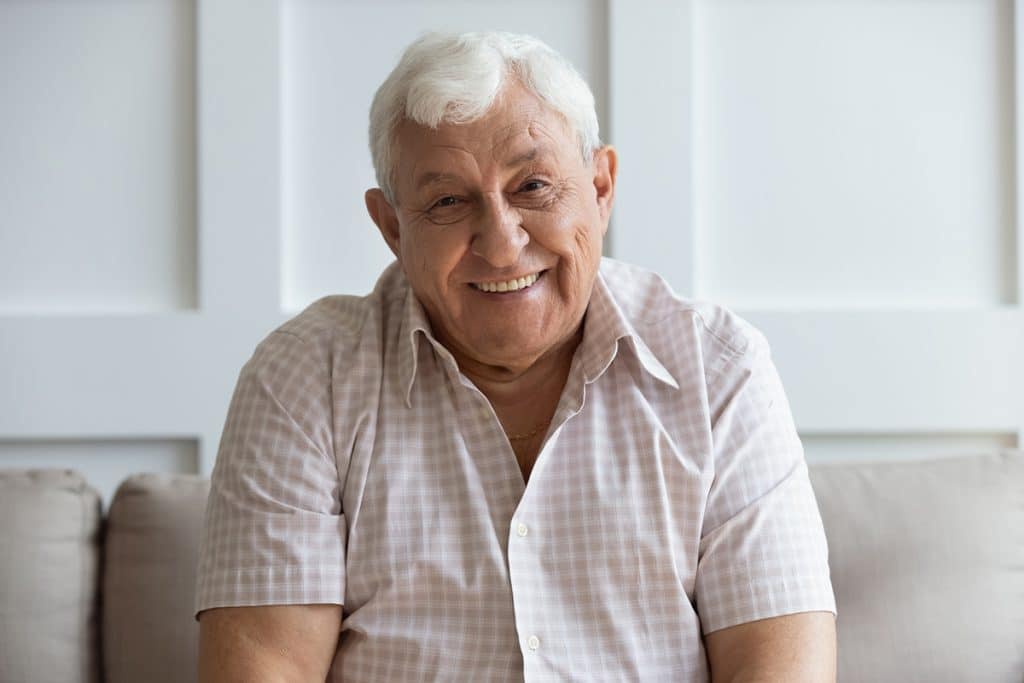 Although dental implants have been around for decades, they are still one of the most popular and effective methods for replacing missing teeth. Thanks to advances in technology, dental implants can now be placed in a single visit – in as little as one day!
This is a huge advantage over other methods of tooth replacement, such as dentures and bridges, which can take weeks or even months to complete.
In this article, we'll take a closer look at dental implants and how they can be done in just one day. We'll also dispel some of the myths surrounding this popular procedure.
The misconceptions about dental implants
Despite all the technological advances and the ability to put in dental implants in one day, there are still many misconceptions about these procedures.
The first is that dental implants are unsafe or risky. While it's true that you should always consult a dentist before deciding to have any type of surgery, dental implants are generally very safe for most people. The implant placement is done with very fine, specialized instruments and careful attention to detail. Furthermore, a trained dentist will carefully plan the placement of the implant to ensure that it is properly placed and secure.
The second misconception is that they are too expensive. While dental implants may be more expensive than some other options available, they are a long-term solution that can last a lifetime with proper care.
The third misconception is that they aren't comfortable. While this may have been true of earlier generations of implants, modern implants are designed to be as comfortable as natural teeth. Thanks to technological advances, they are now custom fitted to fit the structure of your natural teeth and the surrounding gum tissue.
What is the truth about dental implants?
The truth about dental implants is that they are a great option for those facing the loss of teeth. They provide a sense of stability, with fixed teeth that look and feel natural while offering durability, strength, and security.
Dental implants can also be a cost-effective long-term option when compared to other forms of tooth replacement, and when combined with proper care, can last for many years.
Furthermore, thanks to advances in technology, having a dental implant is now a much more comfortable experience. With modern implants, a trained dentist can custom-fit them to the shape and structure of your natural teeth and the surrounding gum tissue, and the procedures can be done in a single visit. In addition, the procedure itself is generally very safe and requires minimal recovery time.
Overall, the truth about dental implants is that they are a safe, reliable, and comfortable way to replace missing teeth without sacrificing your comfort and quality of life.
Why you should consider getting dental implants
Having dental implants can give you multiple benefits, from improved oral health to better aesthetics. Firstly, and most importantly, having dental implants can help you restore your original smile. Thanks to their longevity and strong form, they look and feel like your natural teeth.
In addition, dental implants also protect your existing healthy teeth. Unlike bridgework and conventional dentures, dental implants do not rely on adjacent teeth to remain in place. This means that your surrounding teeth are not at risk of being damaged.
Dental implants can also help better your bone health by preventing bone deterioration, which can have detrimental effects on your appearance and the fit of your dentures.
Finally, dental implants are easy to maintain. With proper oral hygiene, they can last for many years and provide you with an easy and confident way to chew, eat, and talk without worrying or thinking about your teeth.
The benefits of dental implants
Having dental implants offers multiple benefits beyond simply improving the aesthetics of your smile. Here are five of the most important benefits of dental implants:
1. Improved oral health – Dental implants mimic the function of natural teeth, helping to restore proper chewing and eating. Since they are securely rooted in the jawbone, they provide a more stable and secure fit than dentures or other restorations, helping to keep your existing, healthy teeth in place.
2. Easy to maintain – Dental implants require no special cleaning, and they can be brushed and flossed just like your natural teeth. They are also extremely durable and can last for many years with proper oral hygiene.
3. Improved speech – Dental implants help to improve your speech by providing a secure foundation for your artificial teeth, allowing you to speak clearly and confidently.
4. Improved self-confidence – Dental implants will help to improve your self-confidence, as you will no longer feel self-conscious or embarrassed about the appearance of your smile.
5. Improved quality of life – Dental implants are designed to restore the look and feel of natural teeth, allowing you to enjoy a greater quality of life with an improved ability to chew, speak and smile confidently.
Can dental implants really be done in one day?
A dental implant procedure typically takes several steps and can take several months to complete. However, there are now dental implant techniques that allow the entire implant to be placed in a single day. This is known as "same-day implants" and is becoming increasingly popular as a safe and effective way to replace missing teeth quickly.
The same-day implant procedure typically involves the surgical placement of a titanium implant post, followed by an abutment that connects the implant post to the replacement tooth. This is followed by the placement of a crown, bridge, or denture to complete the restoration.
If you are a good candidate for same-day implants, the entire procedure can be done in one day, allowing you to walk away with a beautiful, natural-looking smile in a single appointment.
Ultimately, while same-day implants are becoming increasingly popular, you must consult your dentist to determine if the same-day procedure is right for you.
Dental Implants in Albuquerque, NM
Seeking out dental implants is a great decision; they are often the best solution for replacing missing teeth that have been damaged or lost due to injury, infection, or decay. However, when it comes to same-day implants, you must consult your dentist to determine if it is the right option for you.
Although same-day implants are becoming more popular, it is important to remember that more complex cases may require additional time during the surgery, as well as an extended healing period prior to the completion of the implant.
Contact us at 505-898-1976 to assess your individual needs and advise you on whether same-day implants are right for you. 
Recent Posts
Contact Us
Davis Gribble Hollowwa Dental
3610 Calle Cuervo NW
Albuquerque, NM 87114